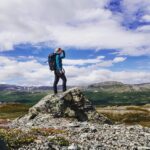 Hiking trip in Jämtlandsfjällen
When: 7-10 August 2020
How: 3 days, 2 nights, amazing nature, local food, beautiful views and experience of outdoor togetherness. We share our passion for outdoors and being in the mountains.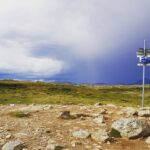 The Right Way to Hike – Intro Course to Swedish Mountains
When: 19th – 22nd of August
Mountain hiker already or just about to begin with your outdoor adventures in the Swedish mountains? Do you feel tempted by hiking outside the marked paths or sleep in a tent instead of mountain huts but not absolutely sure how to do it, how to navigate, what to think of when planning your tour, pitching a tent or what to avoid?
Main focus area: West Jämtland
Our main focus area for short-term fish guiding & 1-2 day trips are West Jämtland region. There we have our best local knowledge about hatching cycles, pool depths & the places to be during the summer season. For longer trips & larger groups more planning is needed so please submit your requests as early as possible.
No current Fishing trips available at the moment. 
No current Courses available at the moment. 
No current Events available at the moment. 
Private Guiding & Day Tours
It is always possible to make an inquiry or booking for 1 day tours, short-term fish guiding (during main season) or other requests. Especially tailored to your specific needs. All you have to do is ask. See our contact section below or on the menu bar.